I fell in love with these
blogs about Warped Tour
Captain Dan
Eros
Hawthorne Heights
Peta2
ruCingular
Samsung WarpedBlog



These people are such nerds
Ades Blog
Bazac
Brad Fallon
Corrupt DMOZ Editor
Cre8PC
Darth Google
David Naylor
Did-It
F*ckedGoogle
Goyami
I Hate Google
Jensense
Michele Neylon
ProBlogger
SearchEngineWatch
SearchGrub
SEOmoz
StundDubl


Mom & Dad, how'd you get so rad?
Amy's Musings
Celebrating Women
Crazed Mom
DotMoms
Dr. Medhus
Exhausted Mother of 4
Going Places
Gran's on Bran
I Am Dr. Laura's Worst Nightmare
Inkjet Blues Journal
Jane Loves Tarzan
Mamsbug Speaks
MommyCool
Mouthy Mom
Parent's Internet Guide
Rock Star Mommy
Shrinking Into Sanity
Welfare Mum



If there's any more fighting, I'm pulling this car over. You're all just going to have to learn to get along. I'm warning you kids for the very last time. You think I'm joking? Alright that's it. I'm turning this car around. I've had it. No, don't start crying now. You had your chance. You're grounded.
Anti-Bush
Bleeding Right
Conservatives for American Values
ConservativePunk
DailyKos
GOPunk
Hubris
IMAO
Music For America
PoliPundit
The Political Teen
PunkVoter
Rock The Vote
Teenage Enthusiast
Young Democrats
Young Republicans
What? What's that? No I will not separate you. You all will just sit in that room until you stop this damn arguing. I don't care if South Park is on. No TV, no internet, no X-Box Live until you work this thing out. Don't make me come in there.


These kids* are alright
63 Days
A Gag Reflex
Glitter
Joshua Dziabiak
Reaching Maturity
Ypulse
*kids - noun, plural. Anyone under the age of 38.


Music to my eyes
BrooklynVegan
FluxBlog
FuseBlog
MetalAsylum
My Gennyration
No Rock&Roll Fun
Punk's Not Dead
U2Log
untitledrockblog
Save CBGB Blog
X-Fuse Me
Why, yes, I do still like U2, very much, thank you. And I like FuseTV too.


I like these good folks too.
Courting Destiny
haiku-usa
The Impulsive Buy
My Boring Ass Life
Not Safe For Children
The Sardonic Sideshow



Knowingly violate Section 43.03 your blog
BlogAdvance
BlogaZoo
BlogClicker
BlogExplosion
BlogSoldiers
BlogXchange
VirtualLoop





Blog Directories
BlogCatalog
BlogDigger
BlogEternity
BlogFlux
BlogRankings
BlogSweet
BlogTree
BlogUniverse
BlogWise
DayPop
GetBlogs
GeoURL
Globe of Blogs
i2Blog
LSBlogs
Popdex
Wil's Domain BlogDirectory






What they're saying about
The Warped Tour Parents Guide:


Real testimonials:

"I credit my success as a parent to reading The Parents Guide. While Chelsea never was a Warped Tour fan, I read The Parents Guide daily."




"If I had read The Parents Guide, my kids would have turned out better. Maybe if I had let them go to Warped Tour, they wouldn't feel the need to act out the way they do now."




"If The Parents Guide had been around when my kids were teens, they would have turned out better. Maybe if there had been a Warped Tour, they wouldn't feel the need to act out the way they do now."




"Why isn't there a Parents Guide to Ozzfest? Warped Tour f@#$ing sucks"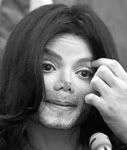 "Of course I take my kids to Warped Tour. The most loving thing to do is to take your kids to Warped Tour. It's very charming. It's very sweet. It's what the whole world should do. "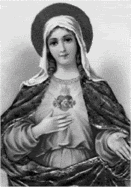 "My Son goes to Warped Tour each year. He loves it. He's always had that rebellious streak. When He was 12 and He ditched me in the temple, then mouthed off to me when I finally found Him - well, you can imagine how I felt. Anyway, I was so angry at Him even now for that. But after reading The Parents Guide, I dunno. I just feel I understand Him a lot better now. I've let go of that anger I carried all those years. I know I'm rambling, sorry. But I just really love The Parents Guide."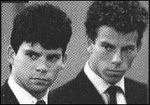 "Our parents never let us go to Warped Tour. Look what happened to them."




"Not going to take your kids to Warped Tour? So how's that working out for you?"




"My mom would never have let Me go to Warped Tour when I was a teen! We used to argue a lot. Actually, all the time. I kind of had a bit of an attitude. That's why you don't read anything about Me after that lost in the temple bit. If the Parent's Guide had been around then, I know My mom and I would have gotten along a lot better. Oh, and by the way, Warped Tour rocks!"


Fake testimonials:

"Your site rules. I just wanted to let you know that I dig your site."
Arc the Finger Records, GA

"I just checked out your site and I must say, you're doing a really cool thing"
Johnny Hero, PA

"I think what you're doing is GREAT"
Dr. Banzai, OH

"You are providing a great service to parents. Thanks, and that is very cool"
Echovalve, GA

"Keep up the awesome work!"
Overated, OH

"Cat moms who support Warped Tour rock!
SugarPuss, CA

"What a cool mom..."
Sputterdoll, CA

"You are the coolest mom ever"
The Gas Rats, WI

"I absolutely love your Parents Guide to Warped Tour. A much needed resource you put together very well!!! You rock girl!!"
The Cover Zone, CT

"Thank you so much for putting this site together. It was very helpful and reassuring, and gave me a great idea of what to expect and what to prepare for."
Tom, IL

"Just a heartfelt thank you for your terrific Warped tour guide for parents. I cannot tell you how overjoyed I was when I found it. My almost 14 wants to go this year and now, thanks to you, we both will. Straight talk, good solid info and a honest understanding of the kids and their folks. Bless you and (for once) bless the internet."
Pat, IL

"It really helped me a lot to read your Warped Tour experience"
Shari, NJ

"This website was very helpful and I think I would have been worse off if I hadn't stumbled upon it!"
Heidi, NY

"Your page sux"
Anonymous

For more fake testimonials, head on over to MySpace




Who Links Here. Who do I love, more than life itself. Who would I kill for.



---
This charming template was created by Quixy, a member of Blogskins. She created it for Movable Type but I tweaked it a bit to fit on Blogger. Grayscale images edited with myImager.com